Driving Meaningful Philanthropy in the UK
For nearly two decades, Advancement Resources has consistently conducted extensive research into donor motivation and practices for optimising opportunities for philanthropy. This research provides the basis for our concepts, processes, and approach and has made us a leading and global provider of professional fundraising training.
In addition to serving hundreds of organisations in the U.S., we have developed service offerings to address the unique needs and challenges of our clients in Australia, Canada, and the UK.
Organisations that engage with Advancement Resources will better understand donors and potential donors, their motivations, and how to provide truly meaningful experiences in ways that inspire them to contribute. This approach has helped organisations deepen donor engagement, raise more money, and maximise fundraising ROI.
Array of Services
---
Upcoming Offering:
---
There are no upcoming offerings scheduled at this time. Please continue to check back as we add more offerings each week.
Subscribe to our Monthly Philanthropic Newsletter to receive updates on our upcoming offerings.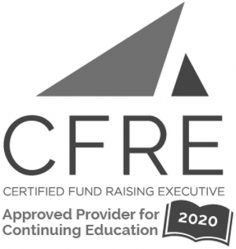 This workshop is applicable for 7.00 continuing education points in the CFRE International application for initial certification and/or recertification.