Elevate: Coaching Essentials for Managers
Adapted to address the recent challenges we all face as managers and leaders, this rigorous, two-part workshop provides participants with a concentrated dose of coaching essentials in a fast-moving, highly interactive format. During each 4-hour session, participants will join a real-time, facilitator-led, virtual classroom and experience group discussion, video case studies, and opportunities for real-world application. The perfect jumpstart for new managers and a great refresher for management veterans, this workshop offers tools and techniques that you can apply on the job to coach your team to higher levels of performance—even from a distance.
The recommended preparation for this workshop is The Art and Science of Donor Development (ASDD). Please click here for a complete list of ASDD offerings.
Upcoming Virtual Workshops
---
June 20–21, 2023
December 11–12, 2023
Subscribe to our email communication to receive updates on our upcoming offerings.
 Audience
---
Chief Development Officers
Development Supervisors
Development Managers
Investment
---
$1,050 USD per participant
Workshop plus 3 coaching sessions: $2,300 USD per participant
early bird rates available
Download Elevate: Coaching Essentials for Managers Virtual Syllabus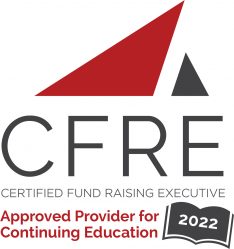 This workshop is applicable for continuing education points in the CFRE International application for initial certification and/or recertification.