Donor Development Resources During Time of Crisis
During challenging times, business keeps going. Advancement Resources is pleased to share several resources so you and your team can continue to drive meaningful philanthropy during this unique time.
---
Webinar Series
Beyond the Current Situation: Looking Ahead
In times of uncertainty, it's important to consider the present while looking ahead to the future. Join Ben Golding and Mark McCampbell of Advancement Resources and Bruce Bartoo, Senior Vice President and Chief Philanthropy Officer of MedStar Health, for an important conversation on leading and looking beyond the current situation.
The conversation will explore:
The risk of focusing too much on uncertainty
Leading through a time of ambiguity and volatility
Increasing relevancy with the C-suite
Looking ahead to the future
Thursday, April 9, 2020
11:00 a.m.–12:00 p.m. CDT
In every challenge, there is opportunity—and right now opportunity abounds. Join Mauria Brough and Lauri Lumm of Advancement Resources and Shanna Hocking, Associate Vice President of Individual Giving for Children's Hospital of Philadelphia, to explore key strategies for leveraging our current environment to build greater resilience in ourselves and our teams.
---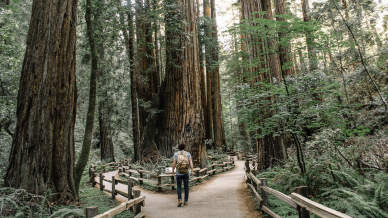 Kelley Marchbanks and Caleb Dutzer are pleased to share Advancement Resources' experience and knowledge of how to navigate moving into a virtual world. They discuss how to conduct successful virtual meetings and events with team members, volunteers, and donors.
---
Ben Golding and Mark McCampbell of Advancement Resources are pleased to be joined by Lynette Marshall, President and Chief Executive Officer at University of Iowa Center for Advancement, to discuss advancement's approach to managing a crisis—in particular COVID-19.
---
Public Virtual Offerings
Group Discount for Virtual Offerings: Sign up 5 or more team members and receive a 20% discount.* Please register the entire group at the same time to receive this special rate.
*Group must register for the same date/offering for discount to apply.
The Art and Science of Donor Development
The four-part virtual workshops will be held on the following dates:
April 6, 7, 8, and 9, 2020 
April 21, 23, 28, and 30, 2020
May 4, 5, 6, and 7, 2020
June 8, 9, 10, and 11, 2020
September 21, 22, 23, and 24, 2020
Professional Fundraising for Deans and Academic Leaders
The live, two-part series will be held from 11:00 a.m. –3:00 p.m. CT:
The Dynamics of Clinician Engagement
The one-day, live session will be held from 10:00 a.m.–4:00 p.m. CT:
Coaching! An Intense Workshop for Development Leaders
The live, two-part series will be held from 11:00 a.m. –3:00 p.m. CT:
---
Virtual Briefings for Advancement Teams
This 90-minute session is designed for institutional advancement teams and explores strategies for communicating with donors during a time of crisis.
---
Individual Coaching Services
Our certified coaches specialize in working with development professionals of all experience levels to refine their skills and equip them for successful and fulfilling careers. Designed both to stand alone and to complement and reinforce the research-based solutions provided in our comprehensive professional development programs, coaching is an invaluable resource for professionals in every position with fundraising responsibilities, from new major gift officers to managers and leaders.
Explore Individual Coaching Services
---
Blogs

As much as it seems like life has been put on hold, there are some things that are still very much a part of our lives—like metrics. We know that things will start to return to normal at some point and the need for philanthropic support will be more important than ever. What can you do now?

The leader in a time of stress cannot be paralyzed by fear. What is the right thing for the leader to do when the world is spinning and the team needs direction?

Whether the challenge is economic, environmental, negative publicity, or a combination of the three, an opportunity exists to move relationships and support forward, even though the likelihood and timing of gift commitments may be delayed.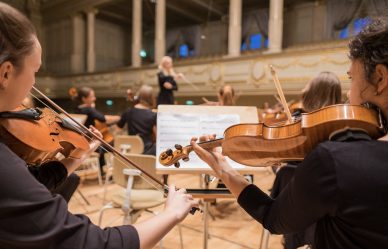 This is the perfect time to assess our operations, evaluate the integrity of our data and our system configurations, take a deep dive into our major gift portfolios, and get creative when it comes to stewardship activities.
---
myAR
While many are adjusting to working from home, our online reinforcement and e-Learning platform, myAR, provides many resources including videos, e-Learning modules, and print resources. If you are not already on the platform, click below to sign up for individual, complimentary access today.